Gone are the days of driving to the car wash and waiting in long lines, only to have your car cleaned by rushed and inexperienced workers. Mobile car detailing brings the expertise and quality of a professional car wash right to your home or office, saving you time and ensuring your car receives the care it deserves.
In this article, we will walk you through the benefits of mobile car detailing and how it can revolutionize the way you maintain your vehicle. From the convenience of scheduling appointments at your preferred location to the personalized attention and high-quality services provided, mobile car detailing offers an unparalleled level of convenience and customer satisfaction. So, let's dive in and discover the world of convenience that awaits you with mobile car detailing.
The Mobile Car Detailing Experience
The Mobile Car Detailing experience provides unrivalled convenience and personalized services suited to customers' unique requirements and expectations. To offer great results, professional detailers prioritize knowing the specific needs of each client's car.
There are several services available to cater to various elements of car maintenance. Exterior detailing involves washing, polishing, and waxing the car to restore its shine and protect it from the weather. inside detailing is concerned with comprehensive cleaning and renewal of the inside, addressing concerns like stains, smells, and leather conditions. Full Detailing Packages include exterior and interior procedures for full upkeep.
Environmental awareness is also emphasized by mobile car detailing services. Waterless detailing techniques, for example, minimize water use and environmental effect, supporting sustainable practices.
Customers may simply make appointments at their desired place and time thanks to user-friendly booking and scheduling systems. This adaptability guarantees that consumers may keep their hectic schedules while enjoying the comfort of expert car cleaning delivered to their homes.
Benefits of Mobile Car Detailing
Convenience and Time-Saving Aspect: Customers may experience the pleasure of expert vehicle maintenance without leaving their homes or businesses with mobile car cleaning. Detailers travel to the customer's selected location, saving important time wasted travelling to a set detailing facility.
On-Demand Service Availability: Mobile detailing services offer on-demand availability, letting consumers schedule appointments whenever they want. Customers may simply arrange a detailing session without being bound by shop operation hours, whether it's a hectic weekday or a weekend.
Avoiding Inconvenience: Mobile car detailing avoids the need to wait in long lines at detailing businesses or arrange alternate transportation while the vehicle is being treated. Customers may go about their regular lives while detailing specialists work on their cars nearby.
Individual Car Needs Customization: Mobile detailers may analyze each car's specific condition and adjust their services appropriately. Whether it's a premium vehicle, a historic car, or a daily driver, the detailing procedure may be customized to meet individual needs, providing optimal results and client satisfaction.
How Mobile Car Detailing Works
To deliver top-notch car maintenance, mobile car detailing is a thorough procedure that requires expert personnel utilizing specialized equipment, eco-friendly solutions, and safety precautions.
The Role of Professional Detailers: Mobile car detailers are highly trained professionals with extensive knowledge of numerous detailing processes. They inspect the car, learn about the customer's preferences, and use their knowledge to provide a personalised and high-quality detailing service.
Equipment and Tools: Detailers use a variety of modern tools and equipment, including pressure washers, steam cleaners, buffers, microfiber towels, and detailing brushes. These tools assist to guarantee that the vehicle's surfaces are thoroughly cleaned, polished, and protected.
Detailing Product Selection and Eco-Friendly Options: Detailers carefully choose detailing materials to fit various vehicle surfaces such as paint, leather, plastic, and glass. Many mobile detailing services also provide environmentally friendly solutions, such as using biodegradable and waterless chemicals to reduce environmental effects.
Safety Precautions And Measures: Professional detailers place a premium on safety, both for the car and for themselves. They adhere to proper methods to avoid damage to the car's sensitive components and take required care while working in a variety of situations, delivering a safe and secure detailing experience for consumers.
Why Choose Ryan's Mobile Car Detailing?
Ryan's Mobile Car Detailing stands out as the premier choice for car owners looking for top-notch car care services. Here are the reasons why customers prefer them:
1. Professional Expertise: Ryan's Mobile Car Detailing boasts a team of highly skilled and trained professionals who are passionate about cars. Their expertise ensures that each vehicle receives the best possible care, leaving it in pristine condition.
2. Convenience at Your Doorstep: They bring the detailing service right to the customer's preferred location, whether it's their home, office, or any other convenient spot. This saves customers valuable time and effort.
3. Customized Services: They understand that every car is unique, and so are the needs of its owner. They offer personalized detailing packages tailored to suit individual requirements, ensuring customer satisfaction.
4. Eco-Friendly Approach: Ryan's Mobile Car Detailing is committed to environmentally-friendly practices. They use eco-conscious products and water-saving techniques to reduce their environmental impact.
5. Customer-Centric Approach: They value customer feedback and strive to exceed expectations. Their dedication to addressing customer concerns and maintaining high-quality service has earned them a loyal clientele.
For a convenient, personalized, and eco-friendly car detailing experience, customers trust Ryan's Mobile Car Detailing as the go-to option for exceptional car care services.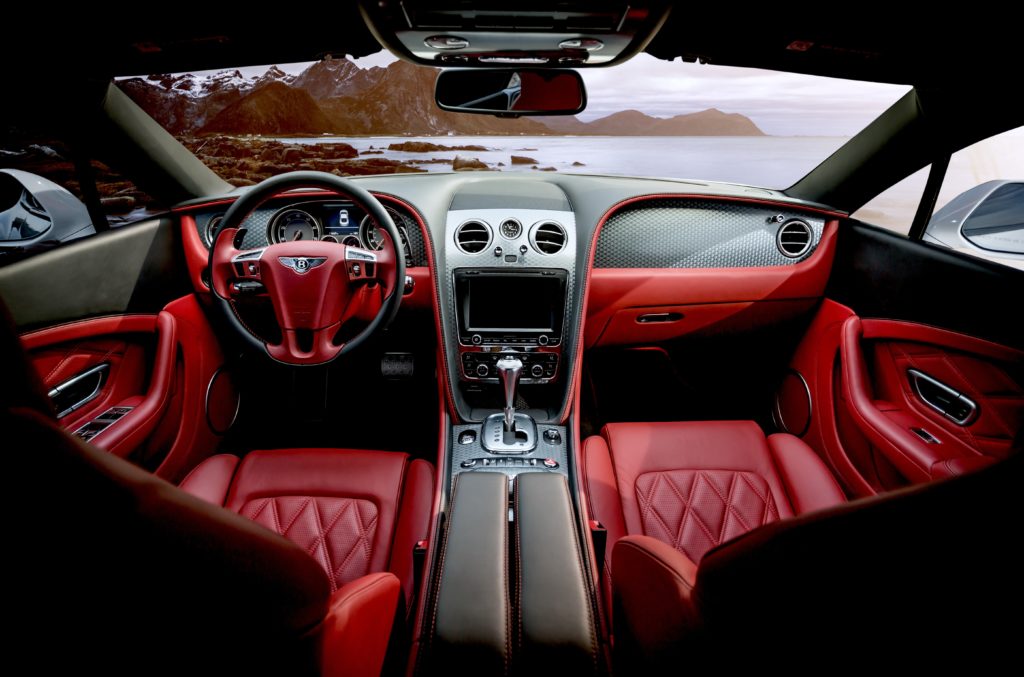 Cost Comparison: Mobile Vs Fixed Location Detailing
When evaluating car detailing choices, compare the expenses and value provided by mobile detailing against fixed-site detailing.
Pricing Factors: Fixed site detailing businesses sometimes have greater overhead costs, like rent, utilities, and wages for staff, which might be reflected in their pricing. Mobile car detailing services, on the other hand, may have cheaper operating expenditures because they do not require a physical store, allowing them to provide reasonable pricing.
Furthermore, mobile detailing companies may include travel distance and time when deciding costs, which may vary depending on the customer's location.
Value Proposition of Mobile Car Detailing: Mobile vehicle detailing offers outstanding value to clients. Car owners save time and effort by having detailers come to them thanks to on-demand service availability. This convenience is especially beneficial for busy professionals, parents, and people with restricted mobility.
Furthermore, mobile detailing services frequently provide unique and customized packages to meet the demands of specific vehicles, assuring a complete and personalized detailing experience.
While fixed-site detailing companies may provide a limited selection of services, mobile detailing allows consumers to select services that fit their budget and personal needs.
Safety and Security
Mobile car detailing services must be safe and secure to provide consumers with a pleasant and stress-free experience.
Mobile Detailing Service Trustworthiness: Reputable mobile detailing firms promote trust and openness. They recruit professionally qualified and background-checked individuals that are dedicated to providing high-quality services. Customers may relax knowing that their vehicles are in the hands of trusted detailers.
Mobile detailing services frequently have a digital presence, including websites and social media pages, where they may display their skills, client evaluations, and testimonials. Before reserving a service, potential clients may judge their trustworthiness and reputation before booking a service.
Ensure Personal and Vehicle Safety: To safeguard both clients and their cars, mobile detailing crews adhere to strict safety guidelines. They hold insurance, providing consumers with an extra layer of safety in the event of an unforeseen error during the service.
Detailers are also outfitted with essential safety equipment to guarantee their safety while working on vehicles. They take steps to protect delicate automotive components, electronics, and sensitive regions from harm.
Sustainability and Eco-Friendliness
Water Conservation Efforts: Water-saving strategies like waterless or low-water detailing processes are frequently used by mobile detailing services. Instead of using large quantities of water to wash, these methods employ specific eco-friendly solutions that require little or no water. This drastically lowers water waste, preserving this valuable natural resource.
Use of Biodegradable Products: Biodegradable cleaning chemicals, detergents, and waxes are prioritized by eco-friendly mobile detailing services. These products are intended to degrade organically over time, causing minimal harm to the environment and aquatic life.
Environmental Impacts: Traditional fixed-location detailing businesses frequently consume significant amounts of water, and the run-off from harsh chemicals can damage rivers. Furthermore, high water use leads to environmental stress in water-stressed areas.
Future Trends In Mobile Car Detailing
Technological Advancements: More cutting-edge technology, including AI-driven detailing solutions, automated systems for accurate and efficient cleaning, and digital platforms for smooth booking and client contact, are anticipated to be integrated into mobile car detailing services. These advancements will improve service quality and the client experience.
Market Growth and Potential: Due to its convenience and eco-friendly approach, demand for mobile car detailing is likely to continue growing. The mobile detailing industry will grow as more people demand personalized services and environmental sustainability. This expansion will attract prospective competitors and increase competition, promoting additional industry advancements and innovation.
Conclusion
Finally, mobile car detailing provides an abundance of perks and advantages that make it an appealing option for car owners. Customer satisfaction is ensured by the ease of on-demand service at their door, individualized attention, and eco-friendly solutions. Mobile detailing is becoming increasingly important in the vehicle care market as the importance of sustainability and time-saving services develops. Mobile detailing is expanding and innovating as it embraces technology improvements and meets client demands. We advise readers to take advantage of the convenience and quality of mobile car detailing services, getting the best car maintenance without sacrificing their busy schedules or the environment.